Branding is one of those terms that is universally used and unevenly understood. We hear it being bandied around by companies and see it plastered all over business development Powerpoints all the time. But the truth is, a large proportion of businesses still don't understand the true worth of branding to their organisation, and de-value the process as a consequence.
When carried out correctly, branding can be an insightful and inspiring process that boosts morale, provides direction and lays a solid foundation for your marketing. So here are a few points to consider when undertaking the branding process to ensure you're extracting the maximum value from it.
Get everyone on board
A business that believes in their brand from top to bottom is a very powerful thing. Involve your team in the process and make them feel that their opinion is valued. If you can get everyone behind an idea and pulling in the same direction then you are on to a winner. This will give the project momentum and galvanise the whole organisation. When we run brand workshops, we always get a cross-section of people working within the business to take part, from management and marketing to admin and sales. This gives you a real 360 view of the business and provides insight in to how the organisation is perceived from the inside. If your team don't believe in your brand, then neither will your customers.
Be introspective
Take the time to evaluate where the company is and what you want the company to stand for. What are your brand values? What words would you like your customers and industry peers to associate with your brand? A good exercise is to consider the words you associated with your current brand and how that differentiates from where you want to be. Be aspirational but be true to yourself. Aim high but don't try and be something you're not. Again, try and get other people in the business involved in this process. If you're a business owner, don't try and control the situation too much. This exercise will give you valuable insight in to the feelings of your team and the business's current position.
Define your personality
Just like every one of us, companies have their own unique traits and mannerisms. And just like us, those who appear the most comfortable in their own skin often attract others to them. This is an opportunity to define, or re-define, your company personality. This covers the way you go about your business and the style with which you communicate. Successful brands have a clear tone of voice and a style of communication that they can take ownership of. What do you want to say? And more importantly, how do you want to say it? What is the language of your brand?
Again, it is vitally important to be honest with yourself here. A good brand will play to the strengths of the business. There is no point trying to portray an image of being a young, funky, hipster company if that is not in the DNA of the organisation. If a shift in culture is needed, then this exercise will highlight it. But just make sure you're not trying to be something you're not.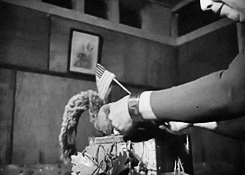 Find a market position
This is a chance to look at where you fit in within your market sector and how your approach can set you apart from competitors. Your style of communication will be used across all of your marketing material and content, so make sure it's something that you're comfortable with. A well-defined brand culture and personality will help carve out your position in the market. Think about what role you want to play in the sector. Do you want to be perceived as a challenger that is here to shake up the industry? Or perhaps a luxury brand that is associated with the very top end of the market. Build your brand around your business objectives and use your culture as a vehicle to take you there.
Identify the deliverables
Branding is about much more than just a logo, and the modern business needs a host of assets to punctuate day-to-day marketing and communications. You may need to develop branded icons for use on your website, or you may want to create some bespoke illustrations to visualise your products and services. Some companies create patterns that are used in stationery and the decoration of their offices. The branding process can help to highlight assets that would be beneficial to you. Think beyond the standard logo.
A key objective of any branding process is to establish a house style that is inextricably linked to your brand. This includes your choice of colours, fonts and image style. A consistent brand is a strong brand, so make sure you and your team are clear on the creative style adopted by the business. You may want to develop some brand guidelines to help ensure this style is upheld wherever possible.
Think about your brand placement and where the logo needs to be present. A good brand will be versatile enough to work across all media types and platforms, whilst maintaining a clear and consistent message. Most businesses will have stationery and some signage, but what about things like packaging, merchandise and third party websites. You might be a construction company that needs branded hoarding for development sites, or perhaps you have a fleet of vehicles that need branding. Make a list of all the possible deliverables and include these in your branding brief.
---
So as you can see, there is a lot more to branding than the creation of a logo. If you invest in the process then it can bring valuable insight and opportunities for your business. If you're interested in a brand workshop, or are considering a branding project, then feel free to contact us at hi@6rs.co.uk